HMW #109: How to Lose Money in Real Estate
Jul 05, 2023
Read Time: 4.75 minutes
Our favorite sponsors who help keep this newsletter free for you:
Today's issue is sponsored by Jasmine Mortgage Team my preferred residential lender. My team and I have done over 83 deals directly with Jasmine and her team. Work with someone that understands real estate. Book a free 15-minute consultation with Jasmine today.
---
Sure you know how to make money in real estate, but do you know the best way to lose money in real estate?
I need you to learn this because it provides me one of two paths:
You do what I say, lose money, and then I can say "I told you this would happen."
You ignore what I say, make money, and then I can say "I made you successful through reverse psychology."
Either way, I my ego comes out on top, so this is the perfect blog post for me to write. And let's be honest, be being right while also making you successful is a win-win in both of our books.
You may know some of the biggest ways to lose money in real estate already but a refresher wouldn't hurt. And I'm not talking about the obvious ways to lose money in real estate like buying a timeshare in the Metaverse or even considering installing vessel sinks in a property. I'm talking about losing a huge amount money in ways you haven't even considered.
So as a newer investor, wouldn't learning these undiscovered money losses now make your fortunes bigger in the future.
Perfect, my ego agrees. I'm off to a wonderful start. Oops, I mean we are off to a wonderful start.
But here's the catch. Most people will still lose money in real estate because they think:
Timing the market is the most important aspect.
Or that riches are only made in real estate by:
Pure luck
Being an all cash buyer
Only buying foreclosures or dumps
Teaching real estate, not actually doing real estate
Oh I wish! Sure luck and cash aren't going to hurt, but it's not a pre-requisite to success. Money can be found in foreclosures and in dumps, but that's not where I spend my time. As for making more money teaching real estate than actually doing real estate? I have not unlocked that level yet. My ego reminds me everyday.
So let's dig into where things can go wrong. So you don't have to go through it yourself.
Scenario 1: Finding a cheaper guy
You get a recommendation for a handyman, plumber, cleaner, electrician, or some sort of tradesperson. This person is recommended by a seasoned, and much wealthier than you real estate investor. You look up to this person for her advice and want love to be like her someday.
You are trying to renovate a home and this recommended person's quote is 50% more than any other person's quote you got. "Oh man," you think, "I'm not as rich as that real estate investor yet. Must be nice being her and using expensive tradespeople. Maybe one day I'll be like her, but I'm just beginning my investing career and can't afford to do that."
So you go off and get your cheap person. And that cheap person does cheap work. And that cheap work bites you in the ass down the line. Maybe it fails an inspection, or is just a band aid you have to fix later, and the price of that cheap work ends up costing you multiple thousands of dollars more.
But guess what, that rich investor you admire? She has made this same mistake too. And no longer uses the cheapest quote. She is successful by paying extra for the best work to be done and has created a team around her of highly skilled and reasonably priced talent. If she gives you a recommendation, you are getting a recommendation from years of cultivating a team with that perfect balance of cost and quality. Don't sleep on it.
Wait! Sorry, we have to protect your ego too, I get it. Yes, you know what's best for your project. But honestly, do you know more about real estate than that person you are asking for recommendations. Just ask them why they use them if you need a little more push to break out the extra cash early on in your career.
Scenario 2: Aim for the skies when pricing
Your home is ready finally after months of rehab and you are ready to sell it or rent it out. Let see if we can get really rich day 1.
You think:
I spent more than I wanted so have to make up for it.
Everyone negotiates to come in under ask price.
You can always come down in price later.
You won't get it if you don't ask.
But here's the thing, the buyers and renters know the market more than you do. They have already looked at a dozen properties in person, probably another hundred online. They are ready to pounce on a good deal.
And then you list your property over market value and get crickets. Why?
Everyone is disappointed in your asking price and they think less of you. They also have no interest in revisiting your insane property when you drop the price later because you wasted their time before and you'll probably find a way to waste their time later. Who wants to do a deal with a greedy little fucker?
Now if you take the opposite approach and list it for under market value you create the following scenario:
Bidding war that will push it up and over your original ask

A selection of quality applicants instead of one risky applicant you have to accept
Applicants emotionally-invested and fighting to be in your home and be more committed to staying
Doesn't this sound a little better result?
Okay, your face is not exactly matching your words. I understand it's an easy concept on paper but a hard concept to put in action and all I can say is from a guy doing this over 20 years, this is still how I do it. And it works wonders.
Fight the urge to aim so high on prices that you shoot yourself in the foot. So many new investors start this way and it's unfortunate.

Scenario 3: Go easy on the last step
Let's say you aced Scenario 1 and 2 above. You paid for the right guy to do the right work at the right price. And then you priced it lower than market to create a frenzy. And then at the actual final step you go bananas by:
Taking the applicant with the highest price but worst credit score

Rent or sell to a friend or family without any background check

Go under contract to sell without a real estate agent
I get that you have made it this far and know more than most about real estate. But you don't understand yet the nuances of the final step without a ton of scars on your back from lessons learned.
The risky tenant willing to pay more (and move in immediately) is always a bad sign. They will end up not paying in month 2.
The family friend that would never screw you over. They will screw you over.
That contract that saved you some money without an agent will be the biggest headache later when they have it tied up for 3 months and then change their mind and never close. Those savings disappear now that you are going to have to re-list it in the slow season with a bunch of question marks around it from the next buyer.
Don't go nuts at the last step. Stick to your standards. Continue to surround yourself with professionals till the end. This is how the reach guys do it (even when they are rich.) Follow their lead to be rich too.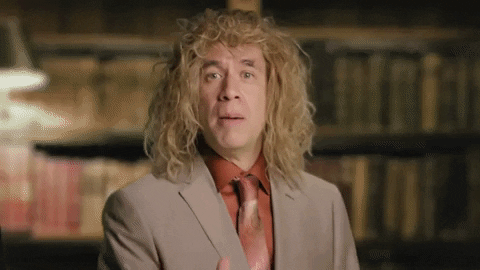 Yes you are. Because you read this blog. Subscribe to the newsletter. Listen to our podcast. And you will not make these money-losing mistakes.
I've got your word on that?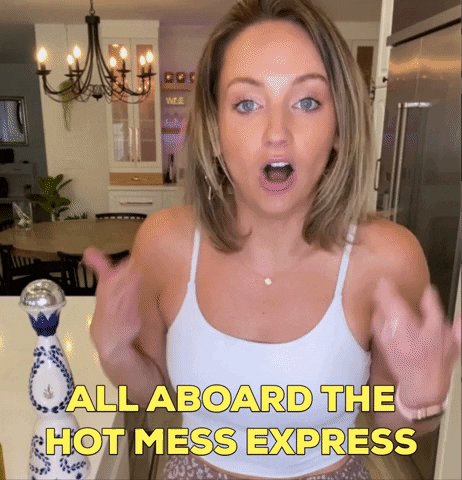 Oh boy, my ego want's a rebrand but I'll take what I can get.
Summary
Cheaper means more expensive.

High price means low results.

Pros before hoes.
Want more real estate content? We can help you the most with our interactive offerings.
Become a House Money Member to access:
→ The HMM Long Term Rental Course
→ The HMM Short Term Rental Course
→ The HMM Discord Community
→ The HMM Group Coaching Calls
Learn More about HMM Membership
---
Want to promote your brand to a growing and dedicated real estate audience? Reach out to [email protected].