HMW #121: Where should I start real estate investing?
Sep 27, 2023
Read Time: 4.75 minutes
Our favorite sponsors who help keep this newsletter free for you:
Today's issue is sponsored by Jasmine Mortgage Team my preferred residential lender. My team and I have done over 83 deals directly with Jasmine and her team. Work with someone that understands real estate. Book a free 15-minute consultation with Jasmine today.
And Steadily Landlord Insurance, the premier insurance company for landlords of all types. Landlord insurance created by landlords offering dwelling, umbrella, builder's risk, renters, flood insurance and more. Whether you have short-term or long-term rentals, student housing, vacant properties, or other investment needs, Steadily offers fast, affordable insurance quotes.
---
Once you know you want to invest in real estate, it's easy, right? Sure... until you get stuck on where to invest in real estate. That can freeze any new investor with worry, indecision, and fear.
Don't worry, your buddy Alan here is to help you!
Oh thanks! And I know you aren't just saying that because I get to write "your response" each week. So, I feel especially flattered knowing this is coming from your heart.
Unfortunately, there is one major obstacle people see when they start to look into real estate investing:
Houses are too expensive in my city.
Or the provide the following excuses:
I don't want to drive to a different state to check on my properties.

I don't want to be bothered in the middle of the night.

I don't have handyman skills.
Yes, good, we are in lockstep! I do understand you and your concerns.
So, that leads us back to your original question: where should I invest?
Answer 1: Where the numbers work
These seems obvious at first, but let's zero in a little. If a property appears to be low risk to a bank, it's much easier to get approved with financing. So, if the numbers work in your favor on a profitable deal, it doesn't matter if it's in your town, the next town, or across the country. And a lot of the time you don't need a ton of money for a down payment.
You can get investment loans from banks called DSCR (Debt Service Coverage Ratio) Loans that are very deemed low-risk to the bank. Banks like to lend on 1.25 - 1.50 DSCR properties. This means the property generates income that covers 100% of the debt service (mortgage payment) plus an additional 25 - 50% more as a cushion. Banks love properties that pay for themselves and the owner makes money on it at the same time.
Loan products change all the time and we recommend recreating a list of residential lenders, commercial lenders, and hard money lenders to check-in with quarterly to learn about their ever changing product offerings. With the right timing, you'll find 10% down or 15% down payment options on investment properties using DSCR loans that the bank has determined low risk.
Stop it. I do my best. You are doing a good job paying attention. So, give yourself a little love too.
Answer 2: Where you have a team
Some people find a property first, but we recommend building a team first.
Whether you are investing locally or remotely, you need a investor minded agent, a top notch property manager, and ideally a few local lender contacts.
A solid team you can trust will bring your deals off-market and will be the people in your corner talking you out of deals (rather than trying to talk you into deals.) You want to surround yourself with people that know the market better than and are working full-time in that market whose entire business is built to help make you succeed.
Building remote teams can be done through online networking, social media, and good old fashioned phone calls. Let people know your buy-box and your plans. The good team members will get to work to help you execute on it. Your success becomes their success.
I think it's smart of you to recognize that. So, you aren't so dumb after all!
Answer 3: Where you have a deal
Sometimes the deal you have in hand is so good you have to act on it. Maybe it was an off-market referral from Grandma or you know a guy who knows a gal who knows a property for sale.
Sure you were looking in Texas, but this deal is in Arizona. Or vice versa. Or down the block. Or you don't have a team yet.
Well, act on that deal. Become the expert in that town. Network quickly in that area. A deal that makes banks happy, makes your existing (or to be built) team happy, and makes your bank account happy is a win-win-win.
You only get these opportunities, though, if people know you are a real estaet investor. Otherwise Grandma would have told her hairdresser, or her dog walker, or her third-favorite grandchild. Organic inbound deal flow, which is what this is, happens most often to people who are in the business and talk about being in the business of buying properties. So, tag us on social media and let us know which deals you are looking for! We may just have a lead for you one day.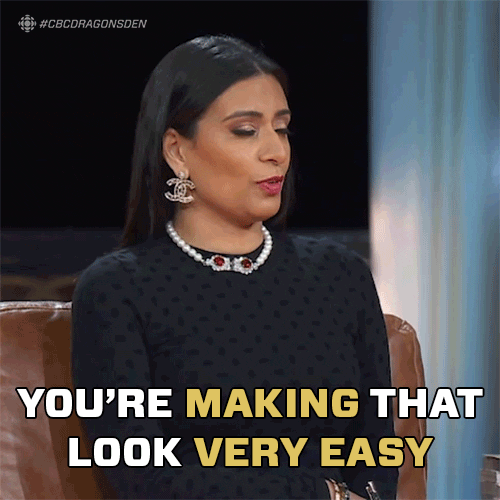 Thank you. And pretty soon, you'll make it look easy too. You just have to get started.
Summary
Be ready for deal-flow

Build a team before you house hunt

Know current lending offerings you can invest use

Let others know you invest to create juicy inbound leads